LIMITED EDITIONS: I desire to share my art with as many others as I can. Besides – glass is fragile and sometimes is even necessarily to redo an artwork. That's why so called Limited Edition came up. But when you see the "3/15" – it doesn't mean you're dealing with print or any kind of copying technique. All my limited edition oil paintings are one hundred percent hand made, and actually no two are precisely the same. It may be barely noticeable difference in tints or shades (never in drawing) just because it's not a print. Each piece is signed, numbered by myself and comes with a Certificate of Authenticity to give you a "one of a kind" work of art.
Forever In My Memory
Everybody keeps something on the bottom on his heart, usually hidden to others… It may be memory or dream, faith or doxy, indifference or hope. But from time to time we can share them, as you can see below…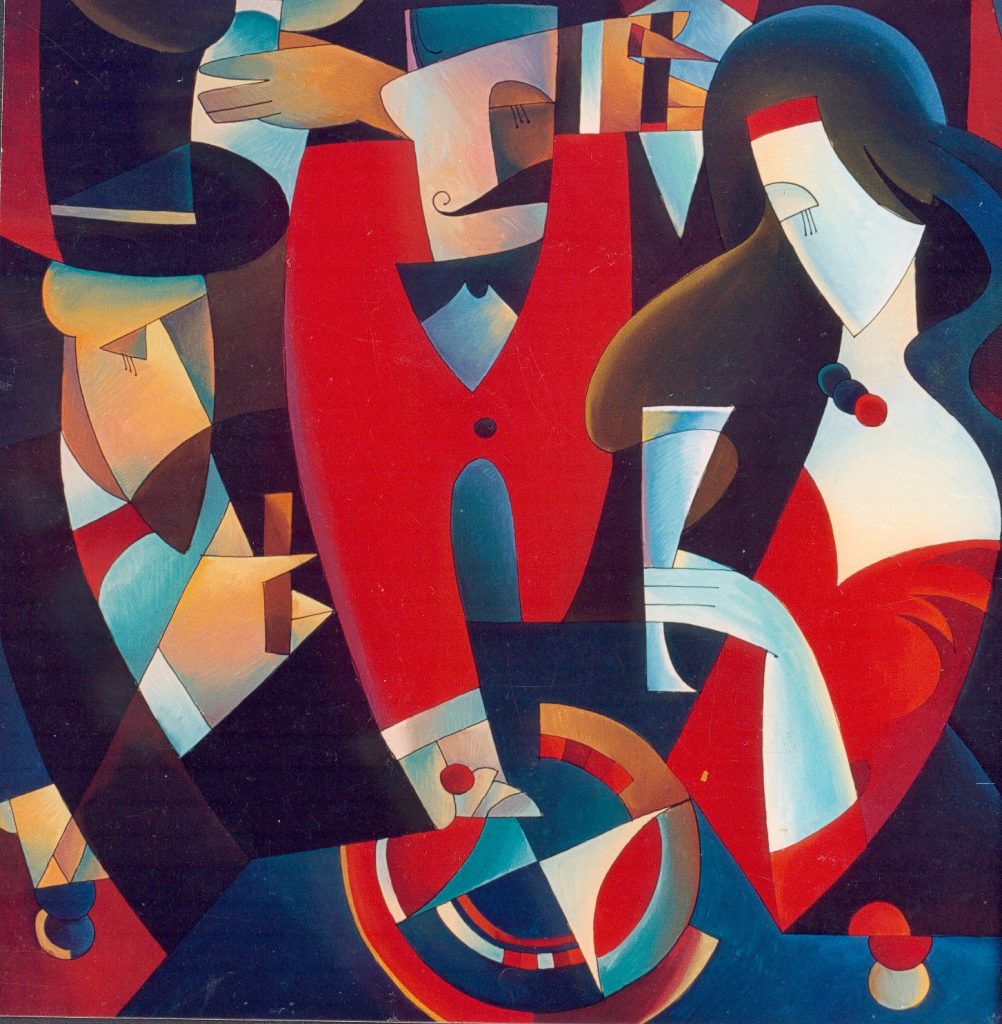 Retro
The first half of the XXth century always fascinated me with it's boundless sensitivity and nervous feelings. Unique epoch of greatest inventions in science and art, time of ebullient passions to live between two World Wars enchanted me in different ways…
The Song of the Autumn Forest
ˮThe Forest Song" by the famous Ukrainian poetess Lesya Ukrainka was an inspiring source for this series. Mysterious creatures of folklore – the spirits of forests, water, swamps – good and bad – all are here. Therefore, another name for this series is "Ukrainian Demonology"
Four Seasons
From the Lives of Angels
The From the Lives of Angels series gives us a glimpse into the lives of the heavenly angels…
The Zodiac
What's your sign? The Zodiac series tells the story of the yearly cycle, with provoking monthly images and stories for each symbol of the Zodiac!
Miscellaneous
There is no special title or special theme for this collection. Every each of these pictures carries equal value for me despite the fact that they were inspired with different circumstances…